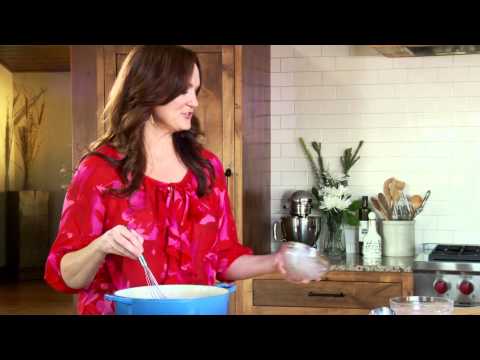 At work this last week the women were razzing one our male co-workers about his cooking skills.  I came in on the tail end of the conversation so I missed part of the story.  Evidently his girlfriend cooked him a wonderful meal and he returned the favor by fixing her dinner except he didn't cook but went to the market and bought heat and serve items.  He had all sorts of justification but we women were having done of it – even if he did set an elegant table.  Finally he threw out the comment "who cooks from scratch any more – not that I even know what cooking from scratch is."
A survey by McDougalls Flour says parents fail to teach kids basic cooking skills due to lack of time.
- 25% of parents never teach their kids how to cook.
-"87 per cent of children said they don't know how to make simple confectionery such as peppermint creams, while 70 per cent said they don't know how to knead dough."
- "65 per cent said they wouldn't even know how to go about boiling an egg."
Well, I know and for the most part it is something that I do – except pie crusts.  I have never been able to make great pie crust.
And you know what? Potlucks are not fun anymore.  I used to really look forward to them because of the great dishes that people made.  Now not so much since most of the items are store bought.  Last time we had one we had a great green salad then store bought relish tray, cheese cake, pasta salad , chips, hot dogs  and hummus.
I went surfing the web for more information and found lots explaining how cooking from scratch is healthier and  less expensive but honestly I just think it taste better.  How about you – do you still cook from scratch?  Feel free to share some of your quick easy recipes.
- Leigh AAR