A couple of weeks ago two of my co-workers were kidding me about finally joining Facebook.  One of then said "now we just have to get you  signed up for Pinterest."  Of course I had never heard about the site, but then I am typically way behind the times. 
If you are not familar with it, then let me explain. Or better yet let  me just post the site's definition of what it is.
Pinterest is a Virtual Pinboard.
Pinterest lets you organize and share all the beautiful things you find on the web. People use pinboards to plan their weddings, decorate their homes, and organize their favorite recipes.
First  there are tons of ideas already posted on the general boards in numerous subjects like fitness, cooking, gardening, sewing, crafts, and decorating.  If you see something you like there you can then re-pin  it to your personal board.  If you find something on the web you can post that on your board too.  People or friends who follow you can now see all your favorite items in one place without you having to send them separate link codes. It is a perfect way to plan a party or a wedding since friends and family can view your ideas and comment on them. 
For my friends it has taken the place of magazines.  They find ideas for meals, desserts, decorating, beauty and more all on one site.
I am not re-decorating or planning a wedding or a party but I do like looking at the recipes.  Like this one for
Chocolate Peanut Butter Cupcakes 
or
Dulce de Leche Vanilla Cake – I Adore Food!
or a new hairstyle tutorial: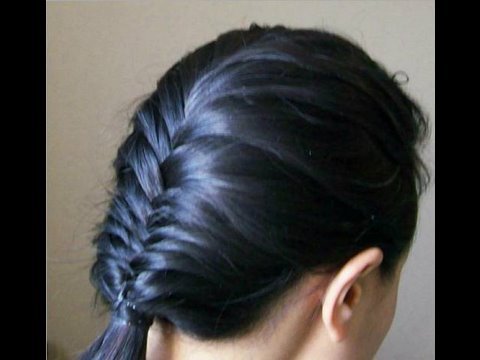 Are you a member of Pinterest?  If so what do you pin to your board?  If you are not then check it out. 
- Leigh AAR
Tags: Social Media